Fire Walk: A Dark Dance Nite
This event is in the past
This is an in-person event
$10
21+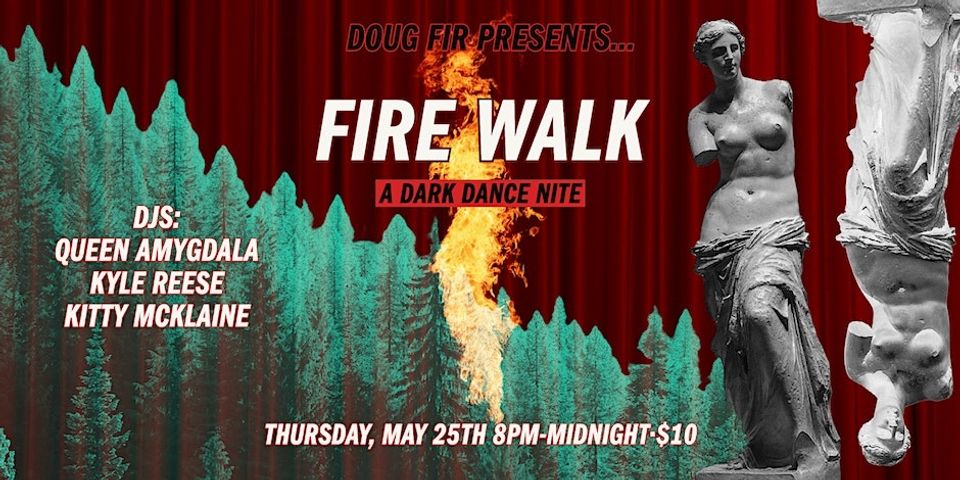 The following description was submitted by the event organizer.
DJ Queen Amygdala is an all-vinyl DJ and synth musician in local Portland bands The Black Doors and Nate Wey & the Infinite Drifters. She is currently the resident DJ at The Midnight Society and can also regularly be found DJing at Coffin Club for the monthly Italo disco night, Dark Mansion of Forbidden Love, and her dark dance night ALCHEMY. Her sets are fueled by energy and passion for dark synthy sounds across genres such as new wave, dark wave, goth, Italo, EBM, industrial, post punk, synth pop, and more.
Kitty McKlaine is a music collector, curator, and an-all vinyl DJ specializing in '80s dance music. She's been spinning her favorite new wave, freestyle, swing, dance and synth pop all over town since 2014 and is excited to bring a new dark dance nite to PDX.