Portland Official St Patrick's Day Bar Crawl
This event is in the past
Multiple dates through Mar 18, various times
$9.99
21+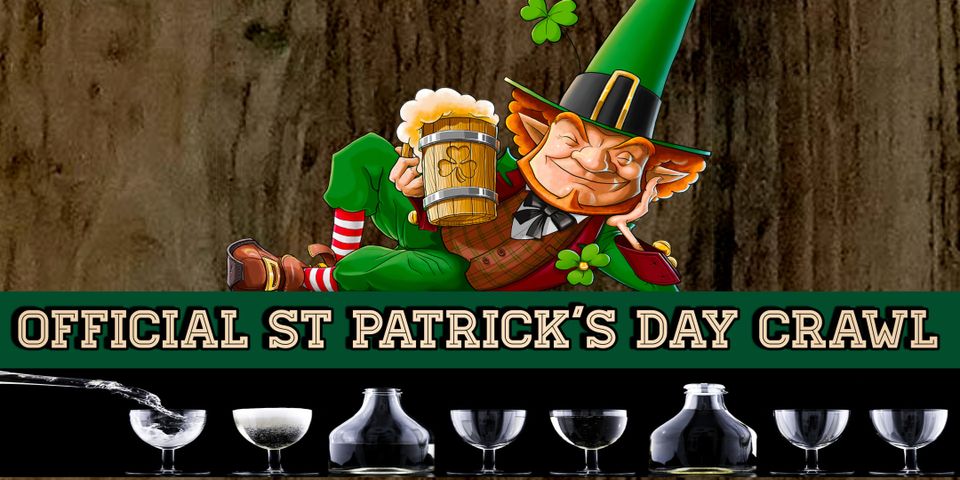 The following description is from the event organizer.
Portland St Patrick's Day Bar Crawl 🍀
March 17-18 we want you and your luckiest group of friends to paint the town of Portland green! Its the greenest holiday Portland will ever know, and we want to spend it with you! Come join the Portland Shamrock Stroll bar crawl and make sure you some thirsty. See you soon, we can't wait to fill that mug of golden good times!
What To Expect
You and all your friends should grab your tickets for this must join event! Just go to PubCrawl.com to buy your tickets today. There is no requirement that you actually be Irish to participate! Everyone is invited to test out their Irish luck to try to complete the crawl and hit all the best bars in Portland, OR.
Join us, and the thousands of other beautiful people in the 'wearing of the green' to celebrate St. Patrick's Day in Portland!! Pin on your shamrocks and make it a truly unforgettable Luck of the Irish adventure in green!!
Important Event Information
USE CODE "CHEAP25" FOR 25% OFF PURCHASE. VISIT PUBCRAWLS.COM FOR MORE INFORMATION AND GROUP RATES
WHEN:
Friday, March 17-18
WHERE:
Portland, Oregon
START:
At Twenty First Ave Kitchen & Bar between 4pm-6pm the day of the event. Please bring your 21+ ID and have ticket available digitally or physically
WEAR:
We want to see a clad of Green! We would love to see leprechauns, pots o'gold, green beer mugs, shamrocks, lucky charms, beer maidens, rainbows, and anything else your Irish heart desires, including your green clothes head to toe, beads, buttons, pins, hats, shamrocks, leprechauns, leg garter, bow ties, stickers, feather boas, beards and mustaches, vests, tu-tus, kilts, wigs, buckles, and anything else green!
What's included 🚨
Pubcrawls.com Wristband
Exclusive Drink Specials
Select Food Special
Photographer and Videographer to capture best moments
Costume Contest
Look out for a feature on our social media!
DJs at Select Venues
Digital Bar List
On-Site Staff
Media