Under The Covers: A Pre-Valentine's Affair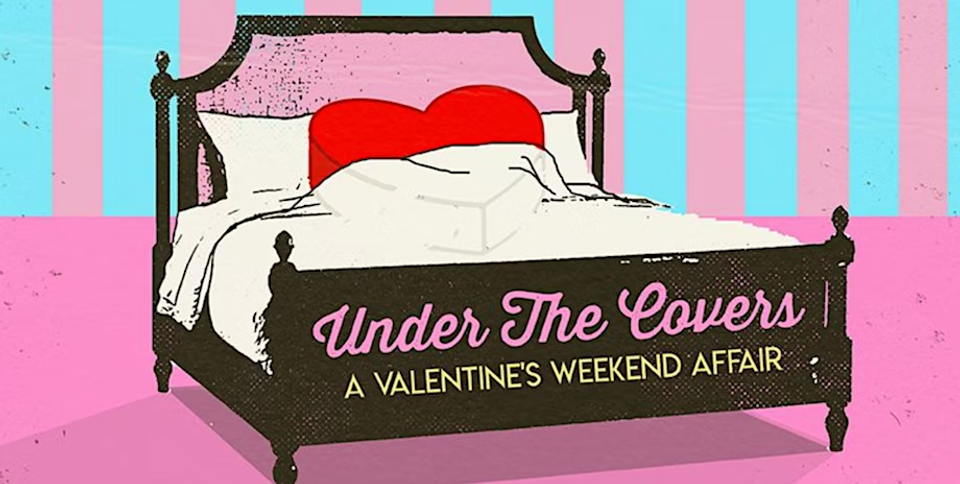 "
Ah, Valentine's Day and love is in the air Portland! Ever wanted to hear some of your favorite local bands cover your most adored love ballads like Boyz II Men's classic "I'll Make Love to You" for example? Or maybe the smooth '70s AM radio rock of "Dreamweaver" is more your speed? Well, you're in luck, friend because this is your shot to do exactly that!
Come snuggle up with us at the 8th Annual 'Under the Covers' for an evening of all the love songs your little heart could ever desire. We've got you covered with tunes ranging from earnest love ballads to the utterly over-the-top '80s and '90s jams that we all can't help but sing along to. Featuring local standouts The Moody Dudes (members of Blitzen Trapper, Parson Redheads, Ozarks), Pulp Western (members of Melville), and Falcon Heart doing their own renditions of these songs, you can support the local scene and scratch your nostalgia itch at the same time!
So if you're currently feeling "Drunk In Love", emoji hearts in your eyes and want to share the evening with "bae"; or if Cupid missed his mark this year and you feel like "Love Stinks" and wanna come find some fellow singles to get your party on with, Under the Covers is gonna have all your Valentine's Day needs covered.
Whatever you do though, make sure to pick up your advance tickets so you don't get heartbroken this Valentine's Day by missing out; these shows tend to sell out!
" (Promo Copy)