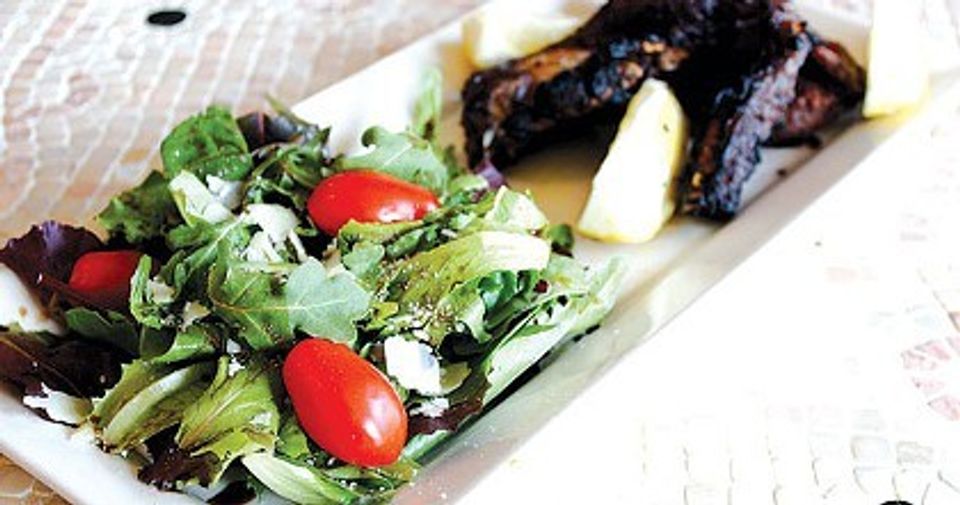 Chef Enzo Lanzadoro, a native of the seaport of Bari, prides himself on a Southern Italian menu that folks will find nowhere else in Portland. Even standard trattoria workhorses at Enzo's are nuanced with fresh house-made cheeses, regional vegetables, and an idiosyncratic mastery of herbs that bring a renewed excitement to otherwise familiar fare. These fairly priced, sturdy dishes arrive in good time on the hands of a gracious server, in an ambience imbued with a wealth of comforting hospitality.
Lanzadoro's cavatelli e fasul, a rich meal of a soup, is luscious, deeply comforting, and core warming. The springy fresh pasta and plump white beans rise from the broth with luxurious chunks of aged pecorino ready to melt on your tongue—the orange stock slightly thick but strained, refined, and harmonious. This is no afterthought kitchen-sink minestrone; it is as carefully crafted and satisfying as any of the main dishes, and at $10 with bread, an excellent and healthful meal.
In concert with the truly remarkable house-made, cut-to-order pastas, an impeccable repertoire of rich, fresh, complex sauces inspire a person to reflect on what he's been missing in the standard reds and whites. A fragrant and beguiling pomodoro—a tomato sauce often relegated to sweet child's fare—is a worthy alternative even for those who prefer hearty meat and heavy starch. In a linguini special of schiacciate caprese, this sauce's several treatments of garlic top the slightly crudo tomato base, and a single wilted sprig of basil somehow permeates the whole.
As for Lanzadoro's treatment of familiar staples, the spaghetti carbonara ($14) is a fine example: subtly fiery with black pepper, salty with cubed pancetta, and smoothly dressed with cream and a yolk that has just cooked but is not curdled. It may weep a few unctuous tears as it settles, but that is testament to its indulgent richness; you don't order carbonara and hope it's light.
As NE Alberta continues to thrive as a dining destination, a prime-time booking at Enzo's will likely be a coveted score; call ahead and reserve a window seat, or perhaps join them for their new springtime café lunches, which, at $8.95 for a panini and salad, will be a happy way to let the uniquely talented Enzo take care of you.
Map & Directions
Upcoming Events
at Enzo's Caffe Italiano
We didn't find any upcoming events at this location.
---