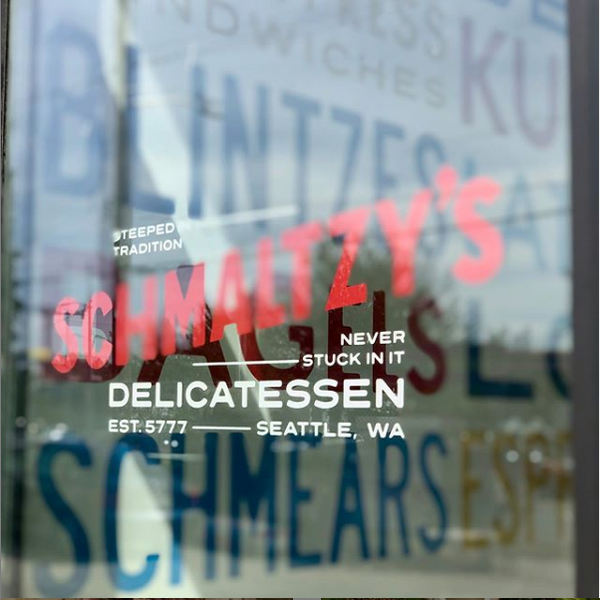 This Jewish deli in Frelard comes courtesy of Jonathan Silverberg, owner of the latke-sandwich food truck Napkin Friends. With a tagline that promises food "steeped in tradition—never stuck in it," guests can expect playful sandwiches like the "Flavor Bomb" (smoked tri-tip, spiced tomato jam, romaine, shaved yellow onion, chumichurri, and manchego on a house-made challah roll), the "Schmaltztastic" (schmaltzy buffalo smoked chicken thighs, apple and fennel slaw, sour cream and onion chips, and pepper jack cheese on challah), and the "Jewish Guilt" (applewood-smoked bacon, lettuce, tomato, smoked gouda, avocado, and peppadew aioli on sourdough). There's also a few latke sandwiches from the Napkin Friends menu, salads, latkes, matzo ball soup, breakfast sandwiches, and bagels with shmears.
Upcoming Events
at Schmaltzy's Delicatessen
We didn't find any upcoming events at this location.
---