The cast list alone says
The Dead Don't Die
could be a winner: Bill Murray, Adam Driver, Selena Gomez, Chloë Sevigny, Steve Buscemi, RZA, Tilda Swinton, Tom Waits, Danny Glover, and Rosie Perez, among others. Also, it's a Jim Jarmusch film, and whether or not you dig his recent work (that fine Stooges doc,
Gimme Danger; Paterson
, about a poet bus driver and his country-music-star-aspiring wife; vampire film
Only Lovers Left Alive
), you gotta admit, dude knows how to tell a story. While the zombie genre might seem exhausted, I bet his take on a zom-com will be a good one. It starts in a small Podunk town where a police "force" (led by Murray and backed up by Driver and Sevigny) is forced to combat a sudden zombie invasion. I'm in it for Swinton as a coroner with Samurai-sword-wielding chops.
SIFF Cinema Egyptian tickets
here.
by Leilani Polk
Showtimes & Tickets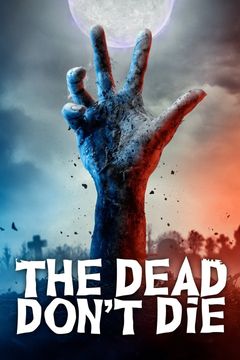 Trailer