This event is in the past
$20
21+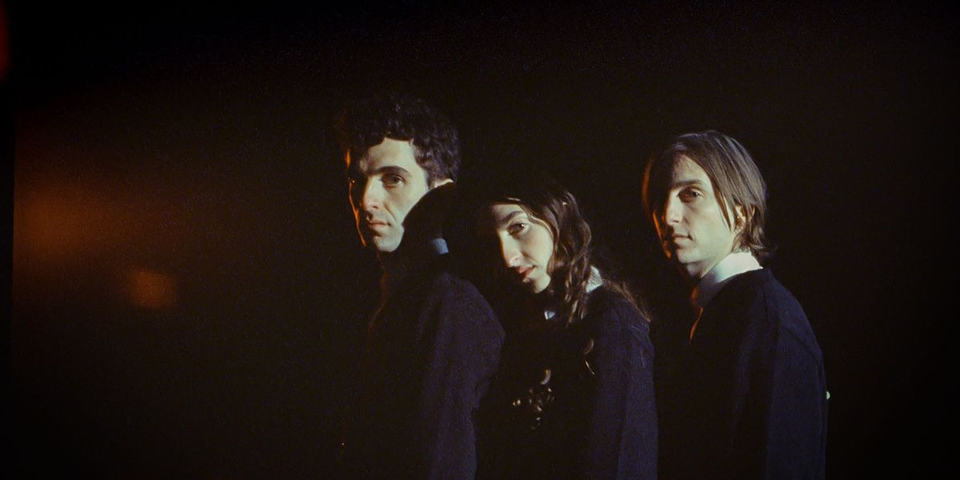 The following description is from the event organizer.
BAILEN
Tired Hearts, the new album from rising indie-pop power trio, BAILEN, delivers a dazzling set of songs that navigates the space between the heart's expectation and the head's sober reality. New York based siblings, Daniel, David, and Julia's second full-length album for Fantasy beats with empathy, vulnerability, and resolve.
At times intricate and playful, measured and elaborate, the 12 original songs on Tired Hearts wrestle with an uncertain future where ethics and morality—both communal and personal—seem to be constantly shifting. Locating one's compass amidst the chaos—a world-wide pandemic, toxic social media culture, economic insecurity and political turbulence—is at the LP's core.
Producer Brad Cook (Bon Iver, Waxahatchee, Snail Mail) who, along with the band, co-produced Tired Hearts, helped to expand BAILEN's ambition beyond what they initially envisioned. "We'd played the last record live a hundred times before recording it, so we tracked a lot of it live," Daniel explains. "With Brad, we took a collagist's approach. It freed us up to explore and be sonically adventurous."
In contrast to the road-tested songs on their accomplished debut LP, 2019's Thrilled to Be Here produced by John Congleton, many of the songs on Tired Hearts were honed in the studio as opposed to live on tour – "the songs changed so much over the course of recording process," Julia remarks.
Raised and rooted in New York City by classically trained musician parents and their wide-ranging, eclectic record collection, BAILEN has emerged as a favorite in indie circles by cultivating a passionate following via word of mouth, robust playlisting and a stream of steady touring and collaborating with artists such as Amos Lee, The Lone Bellow, Joseph, and Hozier to name a few.
On Tired Hearts, their exquisite and thought-provoking new album, BAILEN learns how to dream in the face of life's uncertainty and in the process, moves forward aware, resilient, and hopeful. "This album is a breakthrough for us," Daniel says. "It's been a rocky road, but we're really grateful that it's led us here."
Sway Wild
San Juan Island, WA-based indie folk-rock duo Mandy Fer and Dave McGraw are back at it with a new sound, and a new name: Sway Wild! Their exceptional vocal harmonies, coupled with Fer's pioneering electric guitar work, have become a vehicle to carry them around the world, sharing stages with the likes of Iron & Wine, Lake Street Dive, Gregory Alan Isakov, and Watchhouse. Sway Wild's infectious sound explores the corners of rock, pop, funk, prog, worldbeat, and folk, but at its nucleus it is undeniably a music full of joy. It can squeeze the heart in your chest, it can draw tears from your eyes, and it can force you to get up and move your body; over and over, it somehow manages to do all three at once.