Every day, from Apr 7 - Apr 8
$5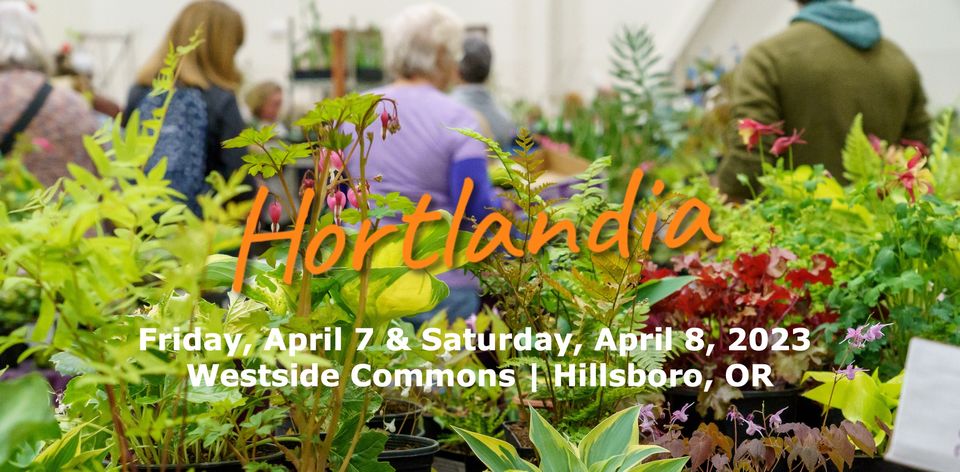 The following description is from the event organizer.
The HPSO Hortlandia spring plant and garden festival will be held this year on April 7th and 8th at the Wingspan building at the Westside Commons (formerly the Washington County Fairgrounds) in Hillsboro, Oregon. Hortlandia is one of the premiere Northwest gardening events bringing together small specialist nurseries and garden-themed artists from across the Northwest. Friday night's early shopping event is a great way to feed your gardening passion and be the first to buy special plants and art. Nursery owners and artists will be on hand to talk with shoppers about their plants and art.
Friday night, April 7, 2023 the sale will be open from 5-8 pm. Advance tickets for $25.00 will be on sale starting in March with additional availability at the door. Saturday, April 8, 2023 the sale will be open to the public from 9 am-4 pm. Tickets are $5.00 for shopping between 9 am - 3 pm, shopping is free from 3 pm - 4 pm. Tickets will go on sale in March and be available at the door. Saturday's sale is a great opportunity to find the unusual plants, hand made art and used garden books you have been craving.