J.I.D. & Smino: Luv Is 4ever Tour
This event is in the past
Sold Out
All Ages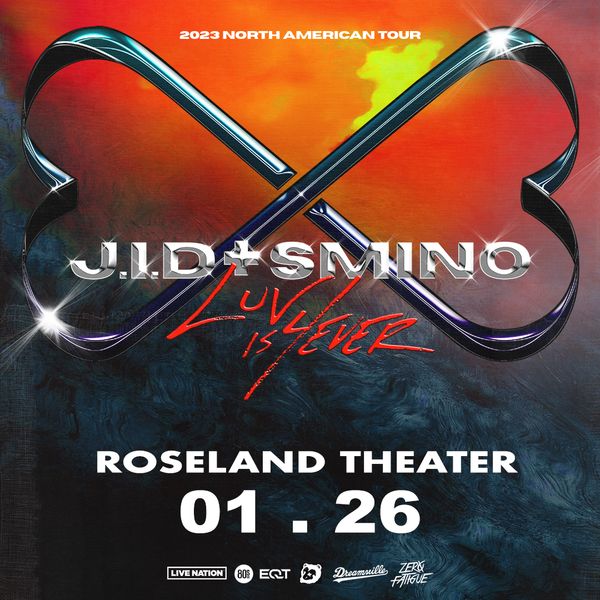 Atlanta rap star J.I.D and St. Louis singer / rapper Smino both share the stage and perform separately for this co-headliner stop on their Luv is 4 Ever Tour—the name a mashup of J.I.D's excellent The Forever Story, and Smino's recent Luv 4 Rent. Between the two, J.I.D may be the bigger draw. In 2018, he was in XXL Magazine's Freshman Class of 2018, then signed to J. Cole's Dreamville label, before joining EarthGang's Spillage Village music collective. Check out his recent appearance on Tiny Desk Concert for an idea of what his bouncy, poignant tracks are like in the flesh. On a local note, J.I.D also worked with Portland rap queen Wynne on "Ego Check," the lead single from her 2019 debut If I May.... But while we gush about J.,I.D, there's no denying that Smino is also a very charismatic performer, and a member of two super groups: Zoink Gang (with J.I.D), and Ghetto Sage. We don't generally recommend sold out shows, but this may be the one to StubHub, if you can't fight the FOMO. Check in with the merch table to see if Smino's slinging any of those ingenious satin-lined hoodies.
by
Portland Mercury Contributor Jenni Moore
On sale Fri Oct 14 at 10 am.