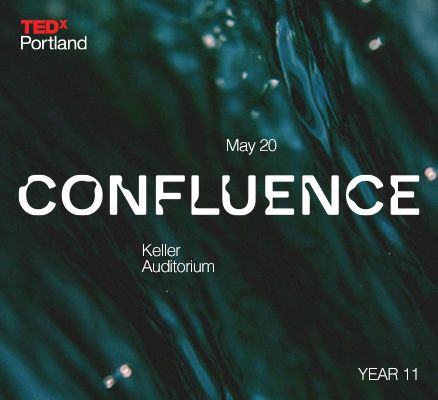 "
Year 11 Theme: "Confluence"
In a world that's often polarized and divisive, we choose to come together as one. At the intersection of skepticism and curiosity is understanding and innovation. The power of ideas propels us forward. Year 11 will celebrate the contrarians, open-minded thinkers, and doers who are committed to creating a better tomorrow for our city and through our contributions to the global community. Inspired by the confluence of the Willamette River meeting the Columbia River, patience and persistence create the river that finds its way to the sea.
Let's flow and find our way together.
" (Promo Copy)
Ticket includes:
The most inspirational, educational day of the year in Portland
12 talks & 4 performances
Award-winning event book ($25 value)
First 1,000 people to purchase a ticket will receive a custom Portland Gear "Confluence" bag ($79 value)
Complimentary happy hour at the end of the day