THE TAKEOVER: Rise of the Robots
Last Sat of every month, 5 - 9 pm
Free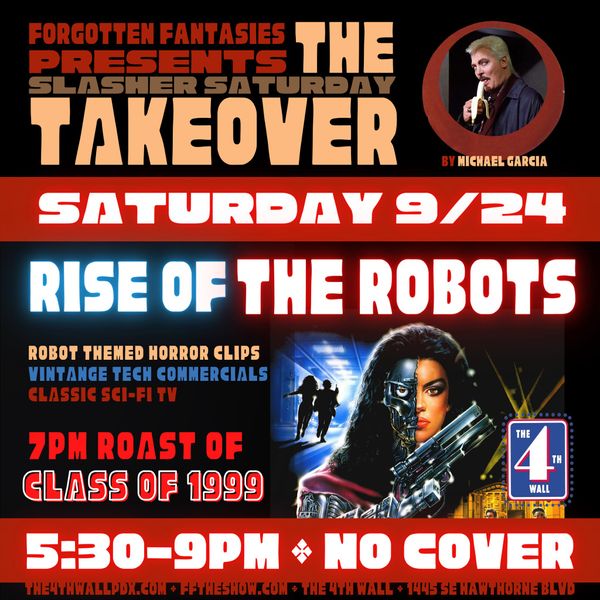 "
THE TAKEOVER: Rise of The Robots
Every month the FORGOTTEN FANTASIES crew take over the 4th Wall's SLASHER SATURDAY. This month they witness…
THE RISE OF THE ROBOTS!
5 -7 PM: Sci-Fi Horror Movie clips, Vintage Tech Commercials, and the Best Worst Computer Instructional VHS Tapes..
7 PM: Comedians roasting the Sci-Fi Horror Classic: CLASS OF 1999.
We'll be starting at 5:00 pm and going all evening, so come hang for a few minutes, or a few hours, catch up & maybe see some really gonzo film.
" (Promo Copy)