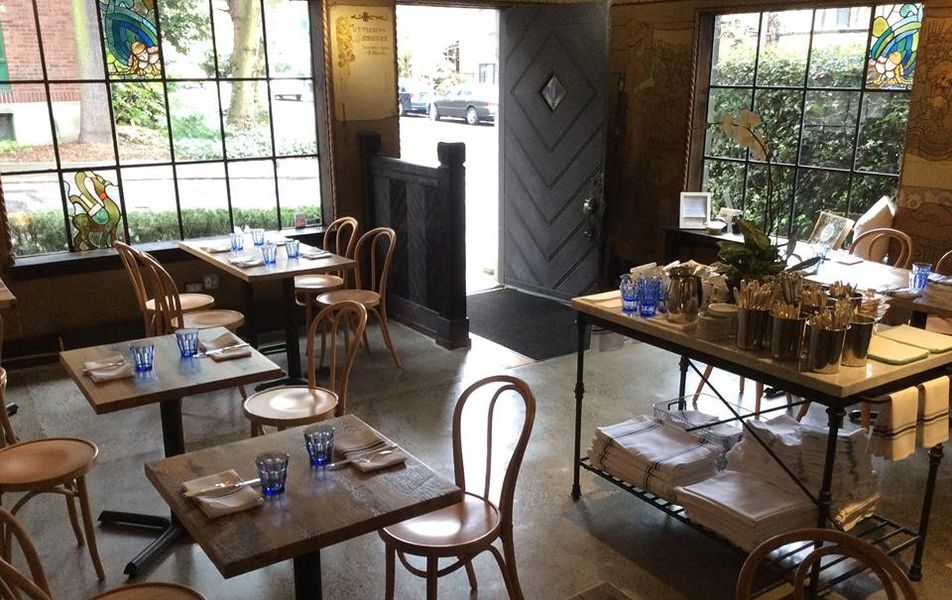 Chef Eric Sakai has worked at fancy Rubicon and Acquerello in San Francisco, and, more recently, the schmancy Four Seasons Jackson Hole. Partner and beverage-master Zarina Sakai has worked at fancy-schmancy Jean Georges and the French Laundry. Restaurant Marron is in the lovely, low-ceilinged space where Olivar used to be, and it's got a seasonal, haute cuisine prix-fixe menu starting with an entrée plus dessert for $39, with a five-course "petit voyage" at $78, and a grand-slam "carte blanche" of eight to ten courses ranging from $108 to $128. But there's no fine-dining attitude here: tablecloths are absent, cutlery and plates are mismatched, vintage French pop music might play, and the answer to any dress-code question is just "nope." Zarina is a charming, peppy host who knows her wine, and Eric's food can be incredible. If you've got the dough, spend an evening in their care.
Map & Directions
Upcoming Events
at Restaurant Marron
We didn't find any upcoming events at this location.
---