Last Tuesday of every month, 7 –9 pm
This is an in-person event
Free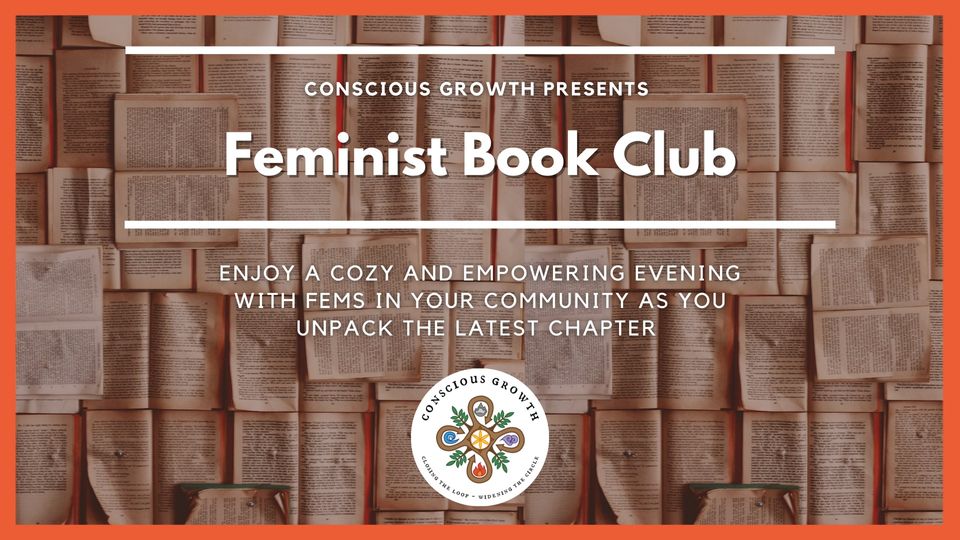 The following description was submitted by the event organizer.
Join us for a Feminist Book Club on the last Tuesday of every month at EARTH Space PDX! The purpose of this gathering is to build a strong community of local feminists who support each other to feel empowered, authentic and confident. We want to provide a space that invites contemplation, comfort, and inspiration through intentional discussions, writing exercises, and meaningful connections. Together we will discuss, analyze, and critique feminist text from an intersectional point of view.

As Bell Hooks says, "Feminism is for Everybody!" And we agree with that. However, being a feminist and embodying feminism is not a one-size-fits-all thing. It's messy and often contradictory. Yet, it's SO worth it! We work hard to create a space for learning that centers dialogue, self-reflection, authentic relationship building and laughter. We are all about the business of claiming JOY and redefining the world in our own terms.

Participation is free! A donation to Conscious Growth is welcome and would help with snacks, beverages and keeping the lights on. We encourage you to secure a copy of this book at the Library or your favorite, locally-owned bookstore whenever possible.