Tue - Sat, from Apr 11 - Apr 23
Free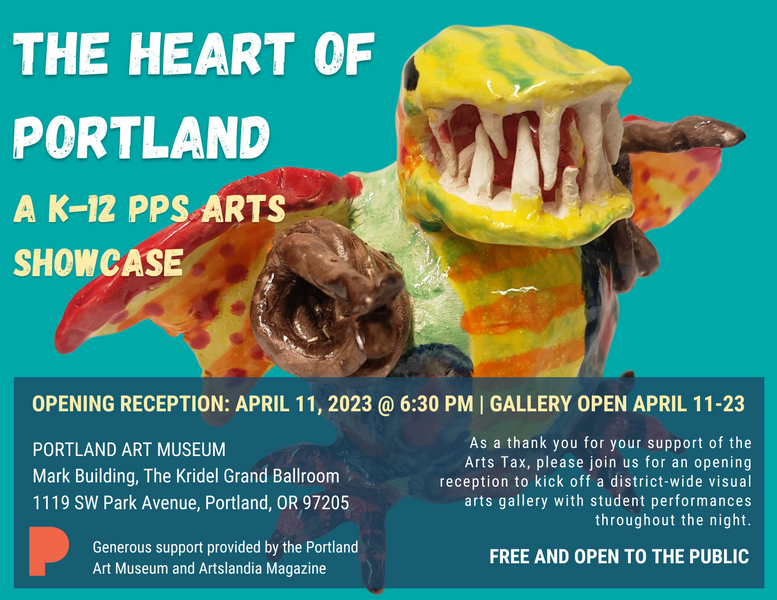 The following description was submitted by the event organizer.
The HeART of Portland is an annual showcase of the arts programs from across PPS. This event features collaborative visual art projects, live performances (dance, theatre, and music), an exhibition of individual student artwork, and the culminating performance of the PPS Elementary Honor Choir.
This free event is held annually at the Portland Art Museum in April. We are so grateful to the people of Portland for supporting the Arts Education and Access Fund (the "Arts Tax"), we hope all Portlanders will come and enjoy the results investments in art education.
Opening reception 4/11/23 at 6:30 pm.