Every day, from Apr 17 - Apr 23
This is an in-person event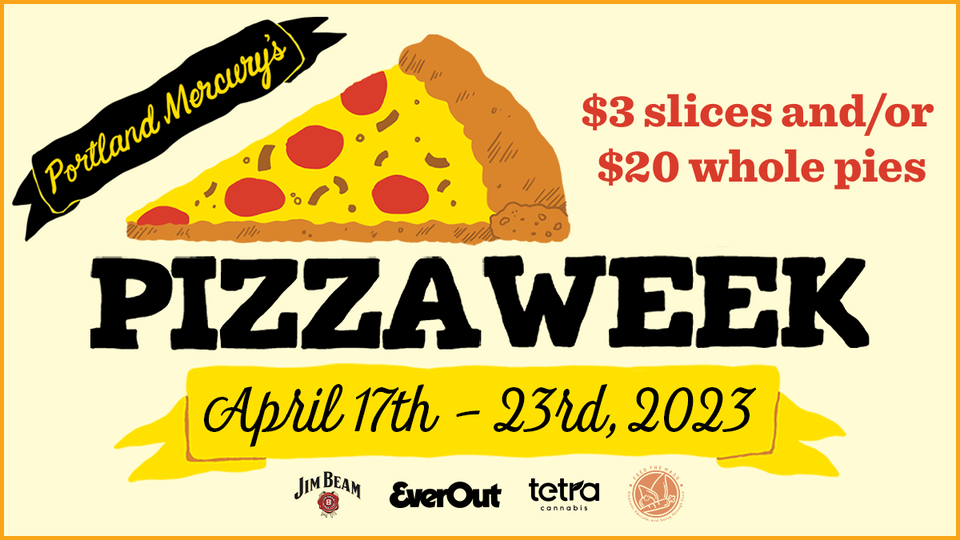 The Portland Mercury's Pizza Week is returning in 2023 to team up with Portland's best pizza purveyors to offer amazing, delicious, $3 slices (or $20 whole pies) to the masses! With tons of restaurants and bars taking part, you'll never be far from your next slice, and your week—nay, your life—will be all the better for it. Get excited.
Check back on April 6 for the full list of slices.
Interested in participating as a restaurant or bar? Email us at salesinfo@portlandmercury.com.