Shalewa Sharpe: Don't Reach in the Bag feat. Dulcé Sloan
This event is in the past
This is an in-person event
$25 - $60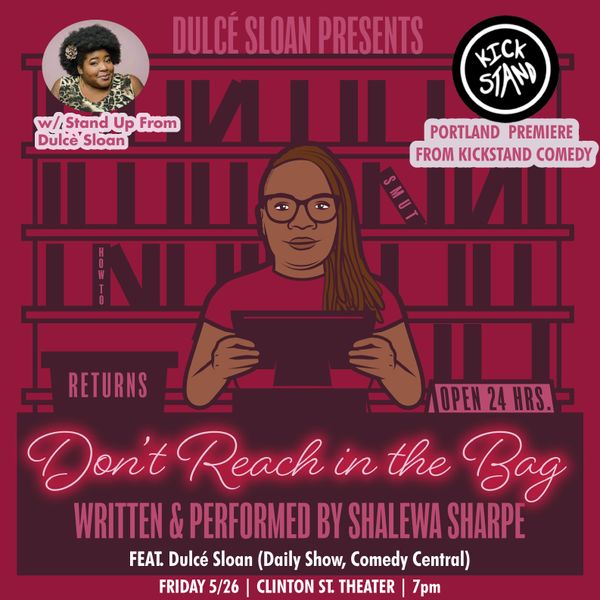 The following description was submitted by the event organizer.
Kickstand Comedy + Dulcé Sloan Presents the Portland Premiere of: Shalewa Sharpe: Don't Reach In The Bag
SHALEW SHARPE: DON'T REACH IN THE BAG
A prudish young woman's unusual job leads her to valuable life lessons in "Don't Reach In The Bag" – a solo show written by comedian Shalewa Sharpe about working in an adult video store at the turn of the century. With freewheeling stories and razor sharp insights, Shalewa chronicles her attempts at being cool with smut peddling. Both hilarious and heartwarming, "Don't Reach In The Bag" is a must see show about the people who need porn and the folks brave enough to sell it to them.
Don't Reach in the Bag will open with stand up comedy from Dulcé Sloan (Daily Show, HBO)