Fellow Pynins with Will Solomon
Wed, Mar 29, 7:30 - 9:30 pm
$10 - $15
All Ages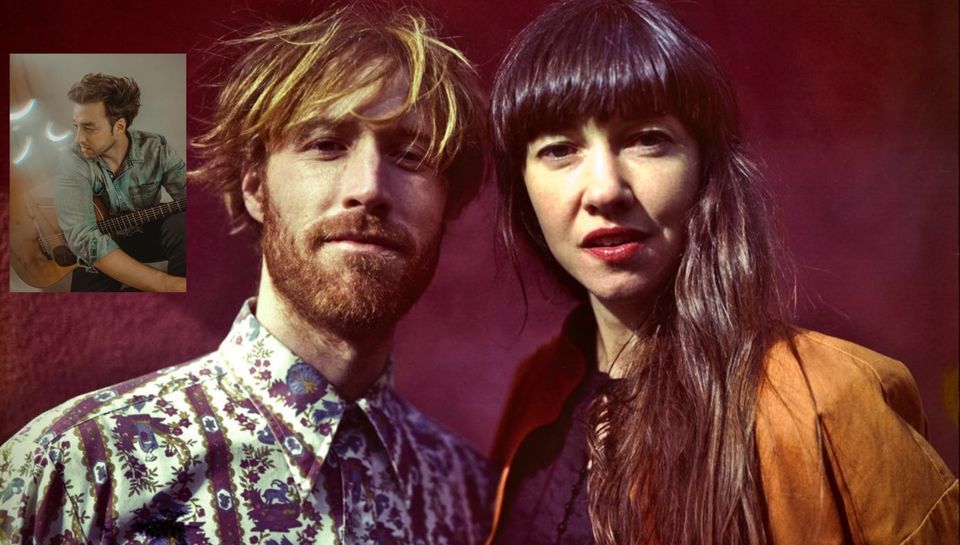 The following description was submitted by the event organizer.
FELLOW PYNINS: fellowpynins.com
"Fellow Pynins is an Ashland, Oregon based award winning contemporary folk duo with a keen and bucolic sense of vocal harmony and song craft anchored in the balladry tradition. The duo consists of Dani Aubert (claw-hammer banjo, bouzouki) and solo artist Ian George (guitar, mandolin). They are songwriters, collectors, and interpreters.
On May 20, 2022 Fellow Pynins released their sophomore album Lady Mondegreen while officially showcasing at the 2022 Folk Alliance International Conference in Kansas City. Lady Mondegreen, recorded live over 10 days in December 2021 at their off-grid tiny house dwelling in the mountains of Oregon, is an ode to their love and reverence for traditional music."
WILL SOLOMON: soundcloud.com/willsolomonmusic
"Will Solomon is an accomplished singer-songwriter and storyteller from Lexington, KY now residing in Seattle, WA. Will's burgeoning career has taken him near the summit of the iTunes singer/songwriter chart, on multiple tours across America, both as a headliner and an opener, in universities teaching the craft of song, and recently in the studio working with a Grammy winning team in the creation of his 2021 EP, "Misspelled Words". Pop hooks from the music of his 1980s childhood, flavorful chords from his collegiate studies of jazz in Appalachia, and turn of phrase from his six years playing writers' rounds in country music's Nashville all accompany his bluegrass roots inspired tenor voice which make up a sound unique to its own. In 2023, Will is anticipating the release of two new projects; one, a solo venture, and the other, a band project in collaboration with three Oregon-based folk artists."