Seattle Modern Orchestra: Ipsa Dixit
Every day, from Mar 24 - Mar 25, 8 - 9:30 pm
$10 - $30
All Ages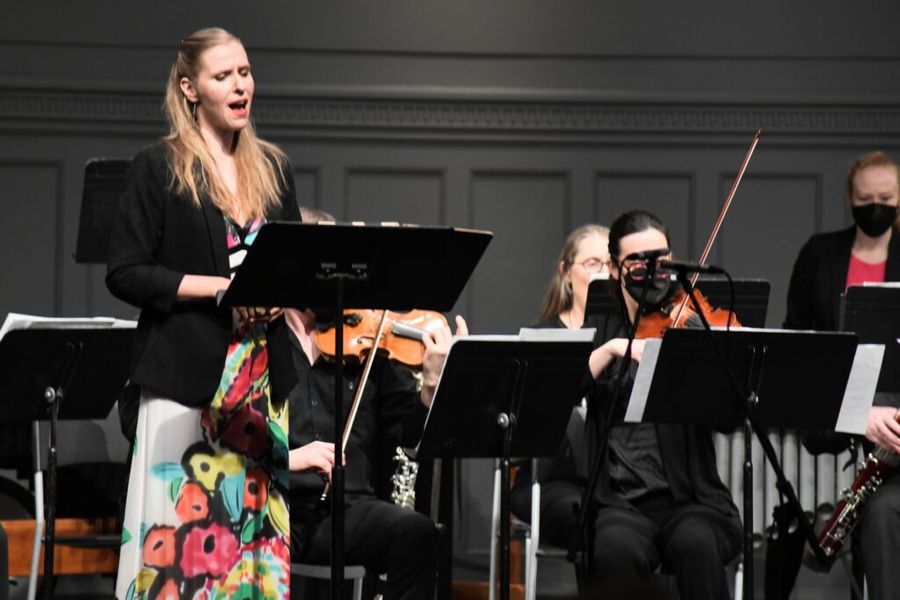 The following description was submitted by the event organizer.
Seattle Modern Orchestra presents Kate Soper's evening-long chamber music work "Ipsa Dixit" ("She, herself, said it…") at Raisbeck Auditorium. A Pulitzer Prize finalist, Soper's work explores the intersections of language and music and has been described as "a twenty-first century masterpiece ... a ninety-minute tour de force …call it philosophy-opera" (Alex Ross, The New Yorker). SMO's performance features local soprano Maria Männistö alongside musicians Sarah Pyle (flute), Eric Rynes (violin), and Bonnie Whiting (percussion). This dramatic showcase will be directed by C. Neil Parsons and includes immersive lighting design.
Notes from the Composer: "Ipsa Dixit" blends elements of monodrama, Greek theatre, and screwball comedy in its examination of the treachery of language and the questionable authenticity of musical expression.
Ipse dixit /Ip-suh dik-sit/: noun (Latin). Literally "he, himself, said it."
An unproven yet dogmatic statement which the speaker expects the listener to accept as valid without proof beyond the speaker's assumed expertise.
Ipsa dixit: "she, herself, said it . . ."
Event Location
Cornish College of the Arts, 2015 Boren Ave Seattle, WA 98102
Venue website