So You Think You Can Drag, Season 2
This event is in the past
May 8–June 26, 2019, Wednesdays, 8 pm
$3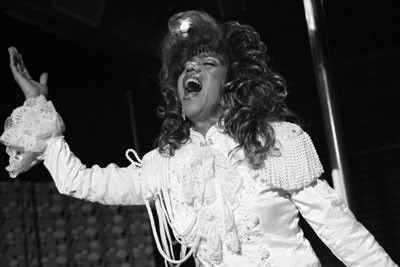 The ongoing competition on Wednesday nights at R Place,
So You Think You Can Drag
, is about to award $5,000 to the winner of its second "season." It's one of the biggest cash prizes a queen in Seattle can hope to get. "It's been a no-brainer success from the beginning," said Seattle drag queen Cookie Couture, who hosts the competition. The shows have been packed and rowdy: "We've been at club capacity every week this season [...] The show format appeals to people who are maybe really into
Drag Race
but haven't really dived into the local scene, and it appeals to the folks who support the locals on the regular. Plus, you wave $5K around, and people really try to make their performances stand out as something special." It can get emotional, which is part of the fun.
So You Think You Can Drag
will have its finale on June 26, during Pride week. When I asked if the competition has gotten wild this year, Cookie Couture laughed. "Does it get wild? Have you ever dangled $5K in front of 10 drag queens before?!" by
Chase Burns