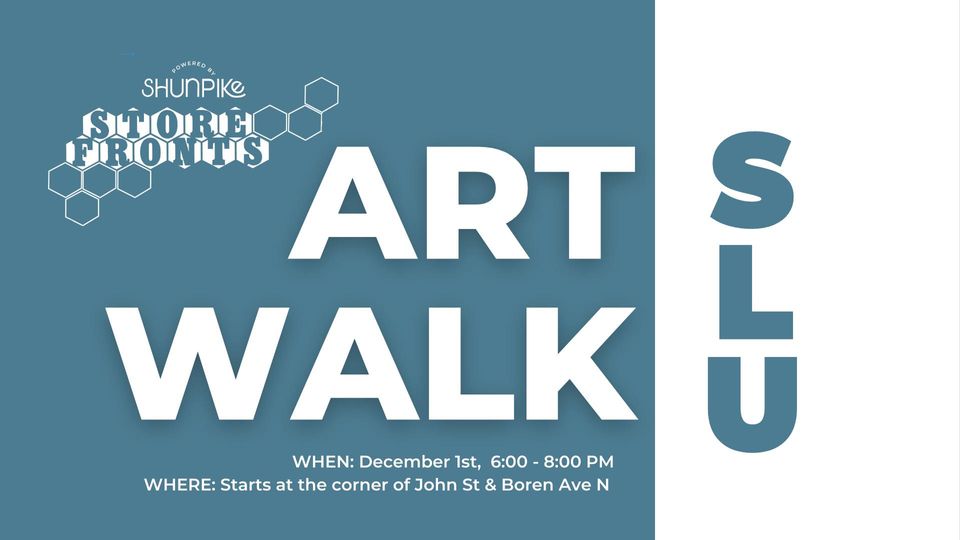 "
Join us December 1st, at 6 PM for a Storefronts Art Walk! This walking tour will take you through South Lake Union as we explore the works of our new Storefronts artists on display throughout the neighborhood. This event is free to join, please arrive promptly at 6:00 PM!
WHEN: Thursday, December 1st from 6:00 - 8:00 PM
WHERE: The walk will start at the corner of John St & Boren Ave N and end at the corner of Mercer St & Terry Ave N.
This Storefronts Art Walk features installations by Tomoko Suzuki, Lynda Swenson, Sean Hennessey, Allyce Wood, Lisa Turner, Melana Bontrager, Suze Woolf and Nikki Jabbora-Barber.
" (Promo Copy)
John St & Boren Ave N Seattle, WA