Monday, August 28, 7:15 am
This is an in-person event
$55 - $99.95
All Ages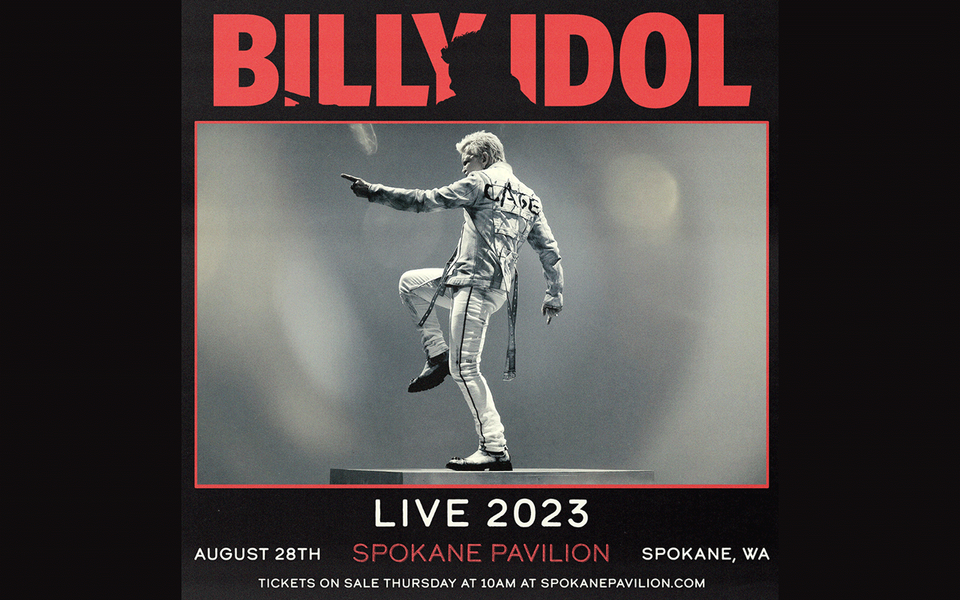 The following description was submitted by the event organizer.
46 years into his recording career, Billy Idol is still the ever-moving myth, the intellectual/feral internet-age bookworm/caveman of our dreams, finding modern language for the fiery, Eddie Cochran-meets-Ziggy Stardust rip'n'roar that he's been making since he first stepped on stage. And that's all on The Cage EP, Idol's latest on Dark Horse Records; four tracks that engage you like classic Idol, yet keep your eyebrows raised like that stuff you heard coming out of that teenagers' car that just rolled down the street. It's funny; maybe the name really did define him. 46 years ago when everyone was sniffing the nihilistic glue and giving themselves snotty little punk rock names, it was supposed to be "Idle" – but someone wrote it wrong, and William Broad became Billy Idol instead. And that's what he became: An idol. But this idol is not made of stone, and he's certainly not stuck on a pedestal to be done, dusted, and dusty. Billy Idol insists on being today's news, not just yesterday's memory. He fire-breathes dreams and nightmares, he delivers clubland croon and Bolan-blessed cool, and he moves through the desert, sluices through the cities, speeds across oceans, hills, mesas, and time. And if you think Idol is Idle, you haven't heard The Cage EP. It's been exactly one year since Billy Idol released his last EP, also on the George Harrison-founded Dark Horse Records – the rich and diverse Butch Walkerproduced The Roadside, which had the effect of being both in your face and full of the uncertainty and darkness of the pandemic. But a lot has happened during that time. First and foremost, Billy Idol and Steve Stevens hit the road again, and that amazing energy infected their new work. Billy Idol: "The last EP, we were kind of warming up to this. This EP is a lot more coming at you. Loads more guitar. And that's a lot of fun. We were pretty fired up by the fact that we hadn't played for a couple of years, and suddenly we were bursting on stage, and it kind of woke us up to what the next EP could be: That it could be a little more strum und drang, a little more coming at you, a little more rock'n'roll, a little more f*ck you! Well, a tiny bit of f*ck you, anyhow. The bottom line is we had a lot of fun doing it." "Cage," the title cut of the EP, may be Billy and Steve's most ferocious and flat-out punk rocker in decades. In fact, it may even make you think that the spiraling riffs, soaring melodies, and morse-code rhythms of Generation X have been transported into the 21st century. "Classic is what we were shooting for," says co-producer Zakk Cervini.. It's loud guitars and live drums yet treated in such a way that it can live alongside music being made today. I asked myself, 'If Billy was a brand-new artist today, what would he be making?' And that's what we shot for. One of the goals Tommy and I had was to help Billy and Steve make songs that would just go crazy live. This time around, we were all thinking, shows are back, the world is opening up again, this is exciting, we want new material that just goes off live. High energy, kickass great rock songs. That's what we shot for, and I think that's what we got."
Tickets are on-sale Thursday, May 25, 2023 at 10 a.m.