John Mellencamp: Live and In Person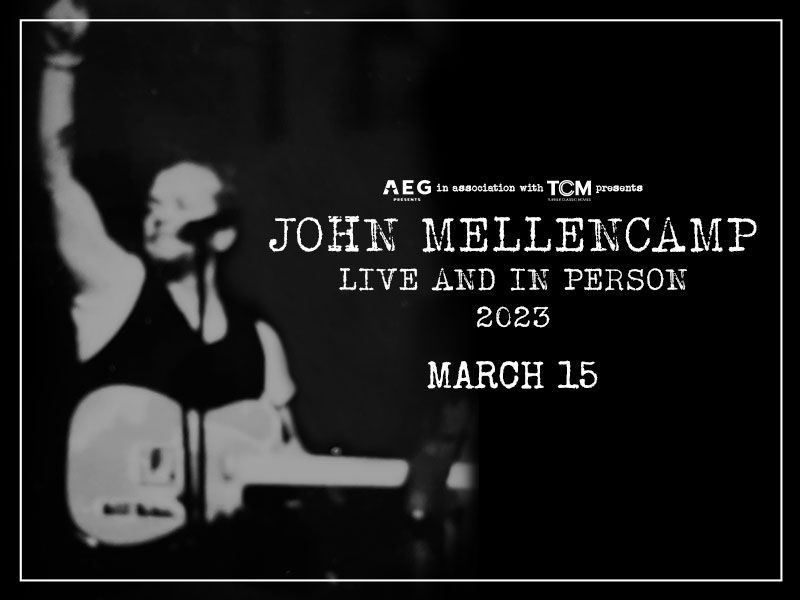 "
Today, live from the Rock and Roll Hall of Fame opening of his new permanent exhibition, John Mellencamp confirmed a North American tour "Live and In Person 2023" set to kick off in February.
Presented by longtime promoter AEG Presents and sponsored by Turner Classic Movies, the tour will see 76 shows beginning with two nights in Bloomington, Indiana on February 5 and 6 and concluding with two nights in South Bend, Indiana on June 23 and 24. The tour includes multiple nights in New York City, Chicago, Vancouver, Nashville, Clearwater, Minneapolis and more, as well as stops in TCM's home of Atlanta, Los Angeles and other major cities across North America.
" (Promo Copy)
On sale Fri Oct 7 at 10 am.