Multiple dates between Apr 11 - Apr 12, 7:30 pm
Jazz Alley
Belltown (Seattle)
This is an in-person event
$38.50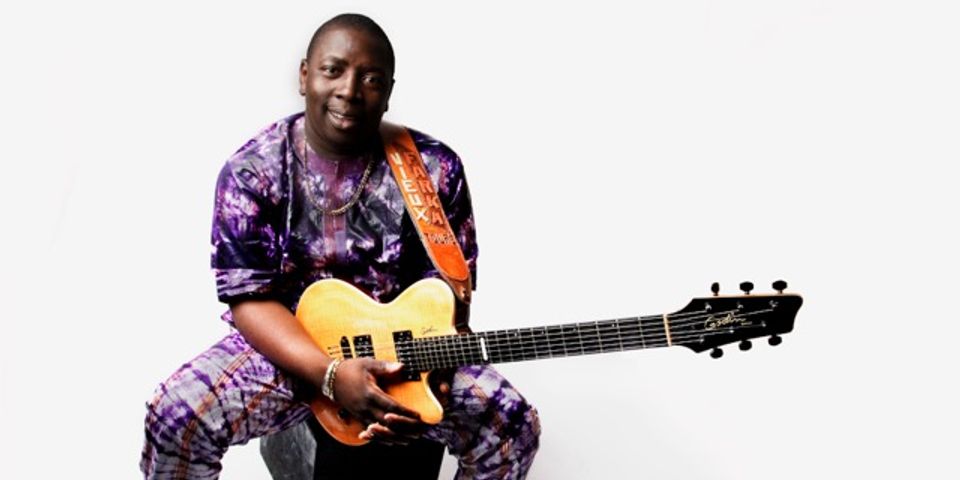 The following description is from the event organizer.
Eminent Malian guitarist Vieux Farka Touré released his new album Les Racines through World Circuit on June 10, 2022. Touré is known as the "Hendrix of the Sahara" and the son of the late "Desert Blues" pioneer Ali Farka Touré; the album Les Racines is Touré's debut album on the label and his first since 2017. The title, which translates as 'the roots', represents a deep reconnection with the Songhai music of Northern Mali known as "Desert Blues", made famous by his father via his own World Circuit releases decades earlier.
There's a popular proverb in Mali that says life's family name is change. It's a dictum that Vieux Farka Touré has followed throughout his career over a series of adventurous cross-border explorations and collaborations. Yet there's another more universal adage that says to know where you're going, you must know where you've come from. It's that essential human need to embrace one's heritage that lies at the heart of Les Racines.
The son of the late Ali Farka Touré, acclaimed as the finest guitarist Africa has ever produced, Vieux spent two years making Les Racines but the album had been gestating in his mind even longer. "I've had a desire to do a more traditional album for a long, long time. It's important to me and to Malian people that we stay connected to our roots and our history," Vieux explains. The lockdowns caused by the Coronavirus outbreak, which prevented him from touring, were turned to his advantage as he used the time to craft the most profound statement of his career to date.