Jeff Rosenstock with Small Crush
Monday, December 11, 8 pm
This is an in-person event
$25
All Ages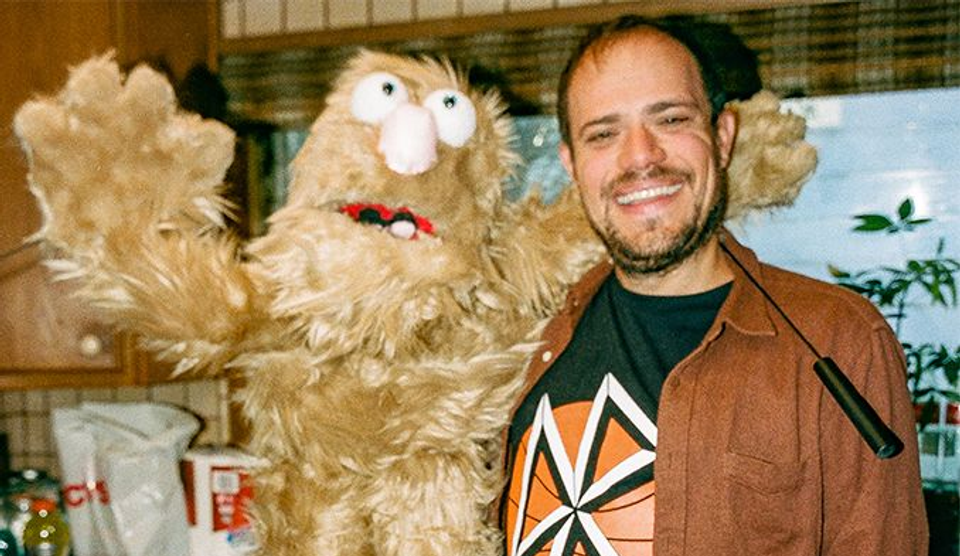 The following description was submitted by the event organizer.
It's almost midnight on a Saturday in the summer, and I live in New York City. I'm still in my 30s and I don't have to get up early tomorrow. By anyone's standards, I should be heading out for the night; dancing, drinking, meeting up with old friends, making new friends, making mistakes, and feeling young in a city that allows you to remain young despite your age growing higher. I should be out there living.
Instead, I just put a load of laundry in the machine in my building's basement. I'm wearing a pair of green shorts and I feel like an asshole in them. I have knobby knees and shorts don't look good on me. I am wearing a light green t­shirt and the whole outfit makes me vaguely feel like a middle­aged man dressed up for his first day of kindergarten. I am going nowhere tonight, and I suspect this may apply in the long term as well.
This seems like the perfect time to write about Jeff Rosenstock.
Because no one I've ever met creates art that encapsulates this state of mind more than Jeff. It's music that's catchier than any other music, music you can scream along to in a joyous frenzy. But simultaneously, if you really listen to the lyrics you're shouting, they can speak to a loneliness and desperation so profound it's soul crushing. I've lost myself in joy to Jeff's songs and I've sat alone depressed to Jeff's songs, and I've felt both those things to the same song, sometimes on back to back listens.
Nobody can take the exhilaration and possibilities of life and balance them with the depression of a laundry room on a Saturday night like Jeff Rosenstock. His music can be like a funeral taking place inside a bouncy house, or like a kids' birthday party taking place inside a morgue. I say that with the utmost sincerity and the intent to offer only the highest of praise.